What is hemp vodka?
Hemp flavors this special vodka. The most common way of doing this is to infuse the oils from seeds or blossoms into the spirit. There are a number of companies that make hemp vodka this way, including Ontario's own, Pure Spirits.
You won't get high from hemp-infused vodka. The federal government requires the plant to have less than 0.03% THC content.
That's so low, extracting enough THC to get you high is pretty much impossible. This requirement allows it to be treated like any other agricultural commodity.
How do distilleries make it?
As we said in the beginning, the most common way of adding a hemp flavor to vodka is by infusion. This method adds parts of the hemp plant to the spirit after fermentation. With infusion, you can taste nutty or flowery notes in the vodka.
Another way of making this spirit is to ferment the hemp, which allows the spirits to be smoother because of the added oils from hemp.
If you try hemp-infused vodka, you'll enjoy the nuanced flavors that come from hemp. For instance, many people describe tasting flavors of rosemary, cedar, grapefruit peel, or fresh-cut grass and having a nutty flavour.
Are there any benefits?
Hemp is growing in popularity as a new (and old) remedy for different things. Mostly, what helps people is the compound CBD that's found inside hemp. CBD can help people with anxiety, depression, pain management, and some forms of epilepsy.
Unfortunately, CBD isn't inside this hemp spirit. Companies infuse things with CBD because of its medicinal benefits. CBD doesn't really have any flavor, and since there would be more restrictions on hemp vodka if CBD was in the final product, it's left out.
What makes hemp vodka taste good are the terpenes that come from hemp. Terpenes are natural oils that impart flavors and smells. They are in many plants, including citrus fruits and pine trees.
At this time, there isn't any research to suggest that terpenes have the same effect as CBD, but it's possible that they are helpful in other ways. What's more likely is that terpenes are a type of aromatherapy and can assist someone in feeling calm and relaxed.
Advertisement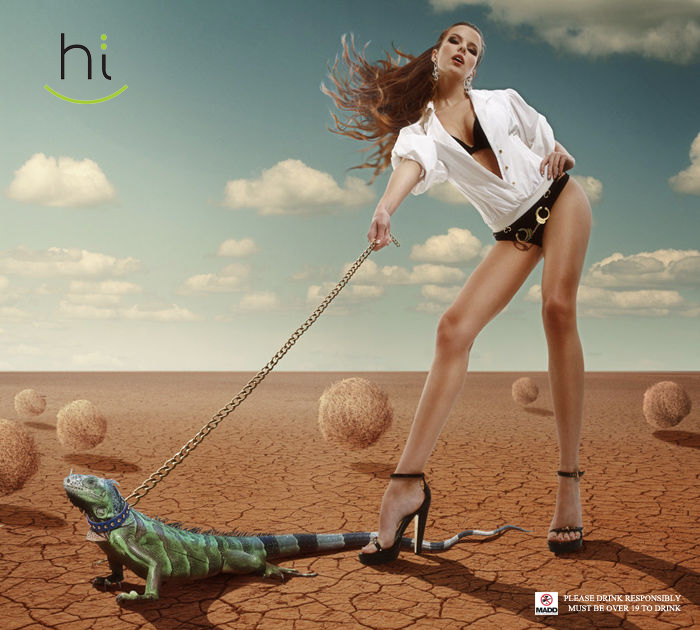 What goes well with this type of vodka?
You can enjoy this green vodka just like any other, though you may want to sip on it instead of mix it into drinks. If you do want to mix it up, try making a citrus-based drink with it, like a lemonade. Hemp vodka also tastes great in a classic vodka tonic.
Another great mixer would be grapefruit juice. You'd get a little bitterness from the juice which would go well with the nuttiness of the spirit. Side note: tonic water and grapefruit juice have similar tastes. Tonic water contains a mineral called quinine, and that gives a tart and bitter flavor to the water.
Many people prize different strains of cannabis for their fruity flavors: pineapple kush, lemon haze, and mango kush come to mind. To add some fruity notes to go with the cannabis flavor, you could consider adding pineapple juice.
Pineapple juice brings a tropical vibe to your cocktail creation and can make you feel like you're sipping in Jamaica. You could even make a mango smoothie and add hemp vodka to create a mango kush experience.
Ontario's Pure Spirits has a line of Premium, Quadruple Distilled, Hemp infused Vodka, Gin, Rum and Whiskey and a Ready to Drink Line of Vodka Soda's in a can in flavours like Lime, Peach, Mango, Pineapple and Watermelon, that is Gluten Free, Sugar Free, No carbs, free of preservatives and proudly crafted in Canada called Hi.
Keep an eye out for them at your local LCBO or at your favourite nightclub or patio this summer!