Peter Goffin, The Canadian Press
Toronto Animal Services are investigating after photos surfaced of a lion cub at a trendy rooftop restaurant and lounge in downtown Toronto.
Several Instagram posts with Lavelle lounge in the location tag show patrons holding and petting a small lion cub.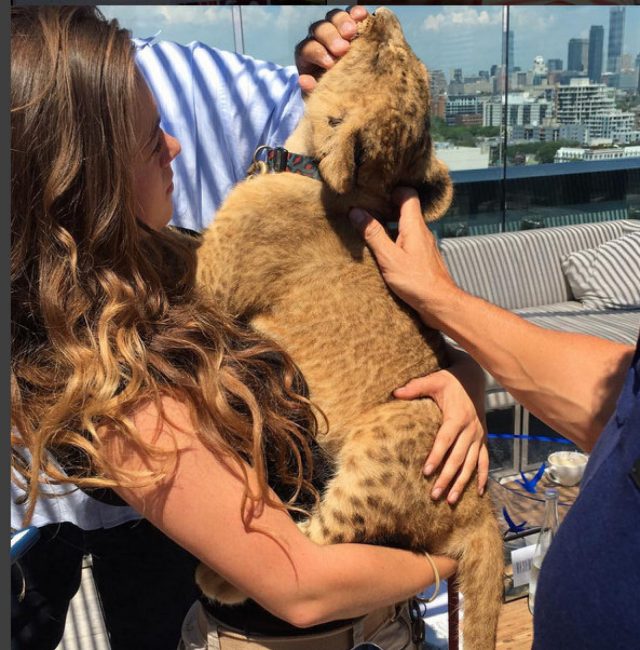 Camille Labchuk, executive director of Animal Justice advocacy group, says she was alerted to the photos Friday morning by a supporter whose friend had seen the photos online.
Labchuk says she contacted Toronto Animal Services, which responded by email saying they would send an officer to Lavelle to investigate.
She says it is not rare to see wild animals brought to parties in the city.
"It's seriously detrimental to the welfare of these animals to be owned by private people and taken around to events like this," she says.
"It's very dangerous to have these wild animals," she says. "They are not tame they are not domesticated they're not like house cats."
Keeping lions in the city is prohibited by Toronto bylaws and is punishable by a fine of up to $5,000.
The managers of Lavelle were not immediately available for comment.