Establishment:
SAME Nightclub & Bloke Nightclub
Recent Gigs:
Daytime Bartender at Canyon Creek Chophouse Franchise (Airport Location)
Why did you become a bartender?
I was thrown into it At A Young age 19 or so After working at a smaller Restaurant Where I would have to make my own drinks and serve tables at the same time multi tasking became the norm… Now I feel I can Handle whatever is thrown my way., quick thinker, fast server, and my friendly professional Bartending skills have all accumulated out of the over the decade long career being submersed full time in the Hospitality industry
What made you want to work at the bar at which you're currently bartending?
My skill at becoming a Volume bartender has enabled me to pump out Drinks at a high rate of speed and quality… My familiarity with POS systems also enables speed and of course my brain working as fast as a calculator doing instant cash transactions…!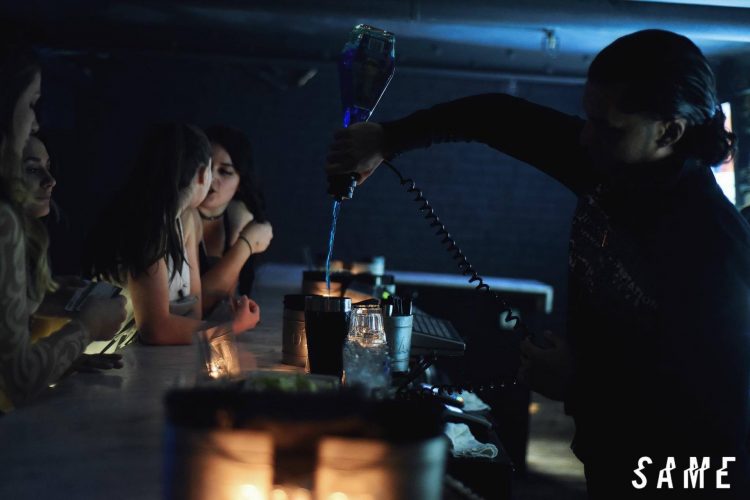 What are some fun flavors you're working with?
Swedish Berry, Broken Down Golf Karts, Porn Stars, Bazooka Joes, Lemon Drops, Sicilian Kisses, Crispy Crunches, And Of Course Jäger Bombs are Some of the Most Popular Shots you'll See me Linning up Shot Glasses for!
What are some of the unique spirits and ingredients you're playing with?
My Basic Bar Rail Consits Of Vodka, Rum, Gin, Tequila, Rye, and A Whisky… Cinnamon gives a sparkling effect when doing a flammable shot…. Great illusion
What do you feel is the next hot trend in mixology? Using Exotic ingredients like Freshly squeezed Grapefruits, Lemons, Limes, Oranges, fresh Mint And basil or Juitar berries
What's popular right now in the mixing glass or shaker for your customers?
Honey Jack, Ciroc Vodka Flavours, Henny Vsop Cognac are All Pretty Popular now a days
What are you sipping on and why?
I sip on Patron on the rocks Or Henny on the rocks or A Nice scotch Like Glenfiddich or mccallian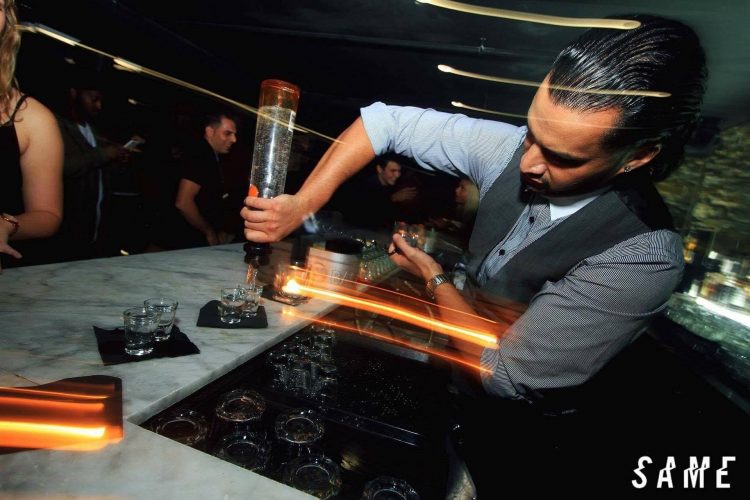 What are you dancing to while tending bar?
If I indulge in a couple vodka redbull a you could see me bust some
Move to some hiphop both new and old school or Some Deep House both get me grooving…
What are some quirks/quotes you are known for?
Bravooo Stylin N Profillin . Because we use azbar at the nightclubs I pour so quick that I Nick named myself Mr Straight Clicks!
Whats the most memorable thing to happen to you while at work?
OutSelling my peers because I'm so competitive have it 5G that's a milestone on one bar from 10-2 not an easy task but I've hit that feet before
A famous billionaire once said "Dont trust a brilliant idea, unless it survives
the hangover". What's your beer mantra?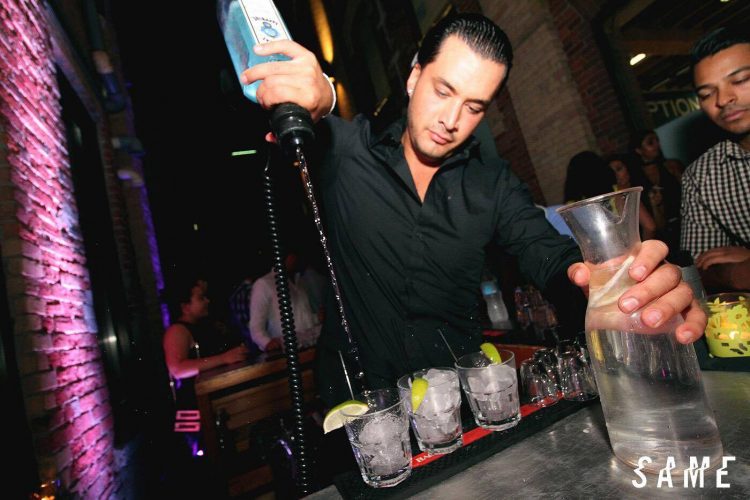 1 tequila 2 tequila 3 tequila Floor! If at first you don't succeed Dust yourself off and Try Again… Self confidence can go along way Be thorough and smile cause everyone loves a smiling bartender.. And a Heartfelt handshake!
Bartender Of The Month is a new feature on Torontonightclub.com where we profile some of your favorite bartenders throughout southern ontario. If you know anyone that deserves some recognition,