Establishment:
UNIUN, Cabana Pool Bar
Why did you became a bartender?
I love the nightlife. Meeting new people. Working in a busy environment. I wanted to work with INK entertainment because they run the biggest and most successful venues in Toronto and have the greatest team of people to work with/for.
What are you sipping on?
Shots of jäger. Lol
What are you dancing to?
I dance to a mix of all types of music while bartending. Mostly house or hip hop.
What are you known for?
I'm known for being fun and bubbly behind the bar. I love talking to people when I have time and joking around. I have lots of awesome regulars who love coming out to have a good time.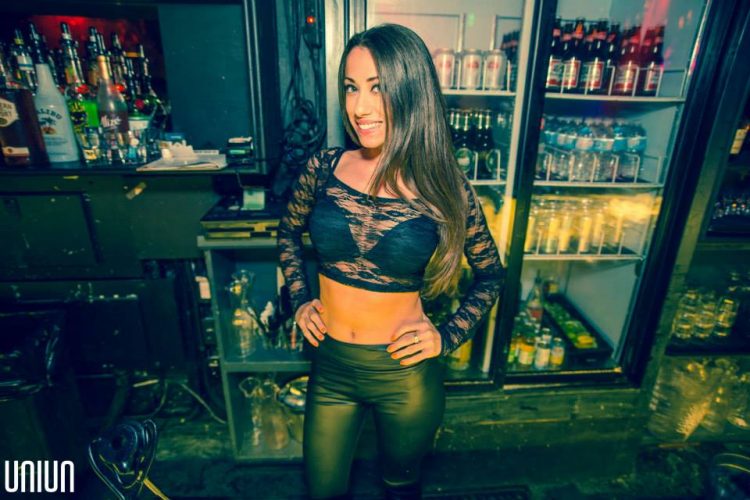 Bartender Of The Month is a new feature on Torontonightclub.com where we profile some of your favorite bartenders throughout southern ontario.  If you know anyone that deserves some recognition, message us!