Establishment:
Ivy Social Club
Recent Gigs:
My current bartending job is at Ivy Social Club in Vaughan. I was also bartending a bit in Wasaga Beach this summer at Bananas, but my first gig would be at the Jack Astor's Bar and Grill in Vaughan.
Why did you become a bartender?
I started originally for the extra cash to pay off my education (just as most people did) and now the extra cash always comes in hand. Although, as I learned more, my interest for the industry grew and it became somewhat of a passion to excel and be one of the best.
What made you want to work at the bar at which you're currently bartending?
I started to lose a bit of motivation and felt like I wasn't being challenged anymore working at the restaurant. I wanted to see if there was more opportunities for a skilled male bartender. A former co worker and friend was leaving for law school in Australia and had recommended myself to replace him. I was eager to try it out as I knew it would be more my pace and definitely challenge my skills.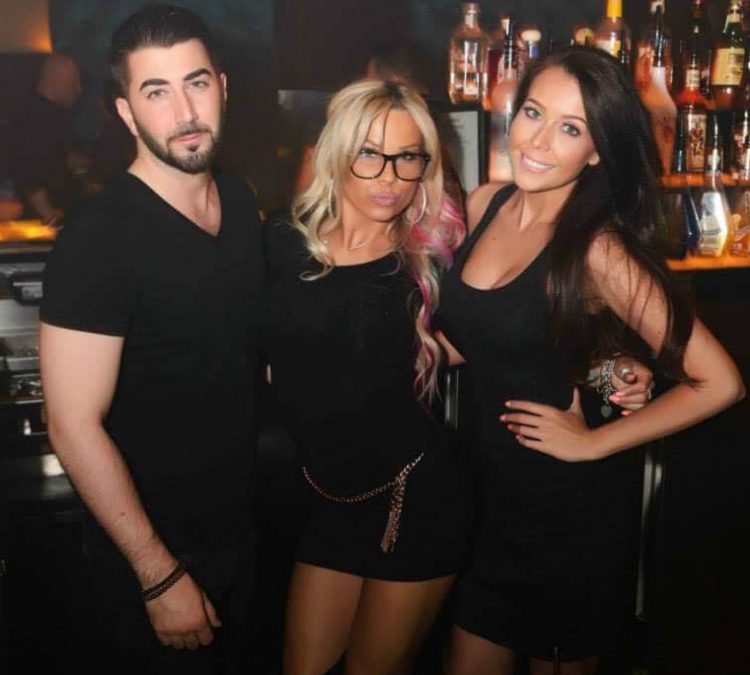 What are some fun flavors you're working with?
I always like trying different flavors to see what mixes well and goes down smoothly. I've noticed that I've been working more with variations of traditional martinis and cocktails giving them something a bit different.
What are some of the unique spirits and ingredients you're playing with?
My manager created a bunch of new cocktails for the club and all are very unique. One of the cocktails created mixes Hennessy VS Black, a dash of vanilla and Dandelion/Burdock cola, very smooth yet still strong enough to sip on. Also another popular one mixed St-Germain Elderflower liqueur, Tanqueray 10 Gin, and Elderflower tonic water. This one was very popular as well.
What do you feel is the next hot trend in mixology?
I'm finding more and more food in my cocktails as garnishes! The traditional lemon slice or lime wedge just doesn't wow people anymore in terms of presentation. Also, I think more low calorie options might be a hot yet short trend.
What's popular right now in the mixing glass or shaker for your customers?
At Ivy Social Club, I find the most popular thing I have been serving would be shots of Stolichnaya vodka. Whether I serve it chilled or straight up, this is my boss Enzo's drink and I've noticed many people like to follow suit and order the same.
What are you sipping on and why?
I'll admit I'm not a big drinker, but if I indulge in a beverage here or there it would be a shot of Jack Daniels Whiskey or Crown Royal mixed with Ginger-ale.
What are you dancing to while tending bar?
Anything with a good beat or high energy. When it's busy, music like that is the best to work to, whether it be rock, house, or hip hop.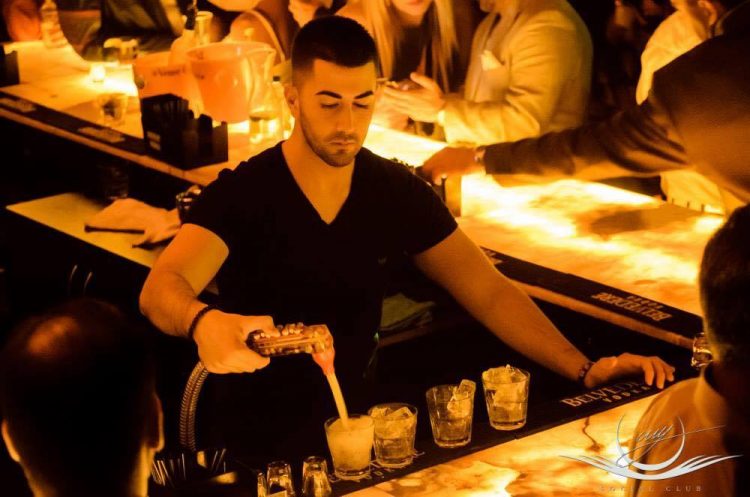 What are some quirks/quotes you are known for?
"Ya ya were good"
"Bang Bang"
"Smiles aren't free sweetheart"
"You gotta pay to play buddy"
Whats the most memorable thing to happen to you while at work?
Probably the most memorable thing would be my first Halloween working at Ivy Social Club. I have never seen so much preparation involved and how amazing it all looks once it all comes together. Enzo(the owner) takes it very seriously and everyone at the club dresses up and goes all out with their costumes. Experiencing this for the first time a few years ago definitely was the most memorable thing to happen at work.
A famous billionaire once said "Dont trust a brilliant idea, unless it survives the hangover". What's your beer mantra?
A wise friend once told me this and it will always stick with me, "Looks fade, but dumb is forever!"
Bartender Of The Month is a feature on Torontonightclub.com where we profile some of your favorite bartenders throughout southern ontario.  If you know anyone that deserves some recognition, message us!