Toronto, ON.  Don Alfonso 1890 — an intimate, elegant 60-seat fine-dining restaurant located in
the Conservatory of Toronto's famous landmark castle, Casa Loma – is thrilled to announce it
was named as Best Italian Restaurant in the World 2022 – Prosecco DOC Award by the
prestigious 50 Top Italy in a virtual ceremony, broadcast internationally. In addition, the
restaurant was honoured with the Meal of the Year 2022 Mulino – Caputo Award, for its multicourse prix fixe tasting menu.
A true global mapping of quality Italian restaurants in the world, 50 Top Italy recognizes the
best restaurants both inside and outside the country's borders. Each year, its more than 350
inspectors travel the world, respecting anonymity and autonomy to compile the influential list
of 50 international brands from 23 countries. Liberty Entertainment Group's restaurant took
the grand prize — as one of only two restaurants to be recognized to represent Canada on the
world stage, with Pino Posteraro's Cioppino's Mediterranean Grill in Vancouver, BC.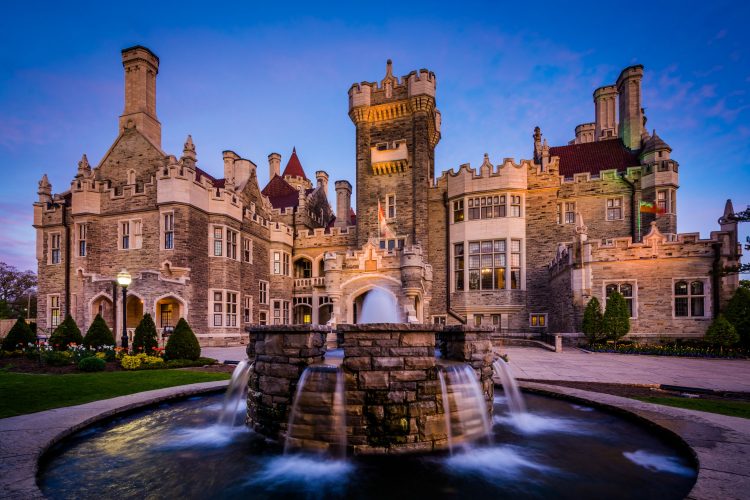 Don Alfonso 1890 showcases the Michelin-starred legacy of Alfonso and Ernesto Iaccarino in
Sorrento, Italy. Trained for years under the watchful eye of both Michelin chefs, Don Alfonso
1890 executive chef, Daniele Corona moved to Toronto from the Amalfi Coast to execute the
award-winning details of the original restaurant's cuisine.
"I'm honoured to congratulate 3-star Michelin Chef Alfonso Iaccarino, executive chef Daniele
Corona and our entire team at Don Alfonso for receiving such an internationally respected
accolade," said Nick Di Donato, president and CEO, Liberty Entertainment Group. "We're proud
to have achieved number one in the global hospitality arena — and are dedicated to continuing
to provide exceptional dining experiences in Toronto."
Quite simply, the best
Don Alfonso's cuisine is characterized by its modernity, Mediterranean flare and the
exceptional quality of the raw ingredients used, showcasing the renowned cuisine of Chef
Iaccarino and the fresh flavors of the Amalfi coast. The Michelin style is reflected in the eightcourse tasting menu of uniquely crafted dishes; each dish is created with expert precision using
the finest quality ingredients available and plated on a one-of-a-kind vessel, selected specifically
to highlight the food's characteristics and stunning presentation. Under the direction of
sommelier James Peden, the delicate flavors of the Mediterranean-influenced cuisine are
paired with the finest curated wines from Casa Loma's renowned cellar.
Stunning design under the fabled dome
Globally recognized by the prestigious design-et-al's International Hotel and Property Awards
for Don Alfonso 1890, Liberty Group's VP and creative director, Nadia Di Donato has created a
unique design for the property as one of the most creatively themed venues in Toronto. The
restaurant space evokes a sense of grace and style while acting as a canvas for the food it
presents; each detail and piece of furniture has been crafted from the finest materials, many of
which were imported directly from Italy. Diners are immersed in the creations of the awardwinning Casa Loma Gardens team, showcasing an incredible floral exhibition as the room's
backdrop. The venue's famous McCausland dome lends a distinctly Canadian artistic sensibility
and unmatched bea
Since opening in 2018, Don Alfonso 1890 Toronto has been recognized with multiple national
and international awards and honours including previously being named the 2nd Best Italian
Restaurant in the World – 50 Top Italy, Best New Restaurant in the World & Tre Forchette (3
Forks) – Gambero Rosso, Best Italian Restaurant in Canada & Top Ten of All Restaurants in
Canada 2020 – La Liste, 2020 International Hotel and Property Awards – Restaurant Design
Global (Shortlisted), Distinguished Restaurants of North America – DiRoNA, Top 100
Restaurants in Canada 2019 – OpenTable, Best of Award of Excellence – Wine Spectator, and
Best Restaurants in Canada 2019 – Canada's 100 Best, among others. Reservations may be
made at www.donalfonsotoronto.com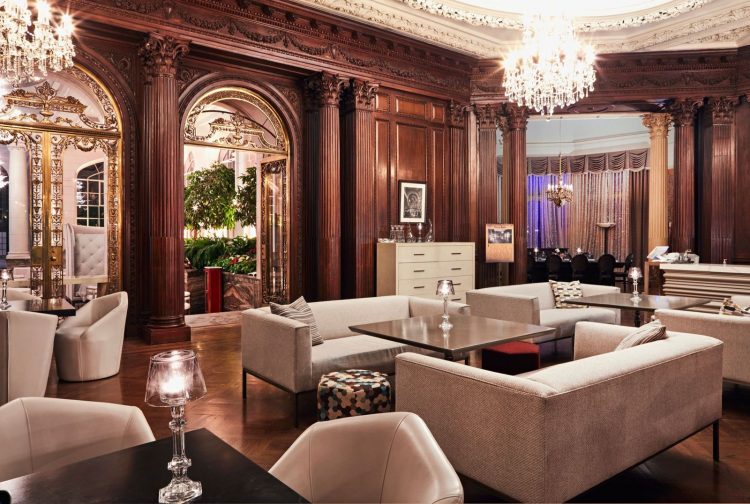 About Liberty Entertainment Group
For over three decades the Liberty Entertainment Group, led by Nick Di Donato, has been
redefining Toronto and Miami's restaurant, nightlife and special event experience. As
developers and operators of numerous landmark establishments, the Liberty Entertainment
Group has become recognized as one of the most successful and innovative companies in the
industry. Liberty Entertainment Group continues to gain success and acknowledgment for
developing an impressive roster of unique venues including Toronto's premier special event
facilities, Casa Loma and Liberty Grand Entertainment Complex.
SOURCE Liberty Entertainment Group